Masters and Music: a series blending artistic imagery and musical composition
Join fellow art lovers for a casual evening of entertainment. Enjoy artistic and musical insights in the intimate setting of the UNO Art gallery. Engage with the guest artists during the wine and goodies reception that follows.
2017-2018 Season: Enriching the Omaha Community
Next Event: Educational Enrichment on Sunday, January 21, 2018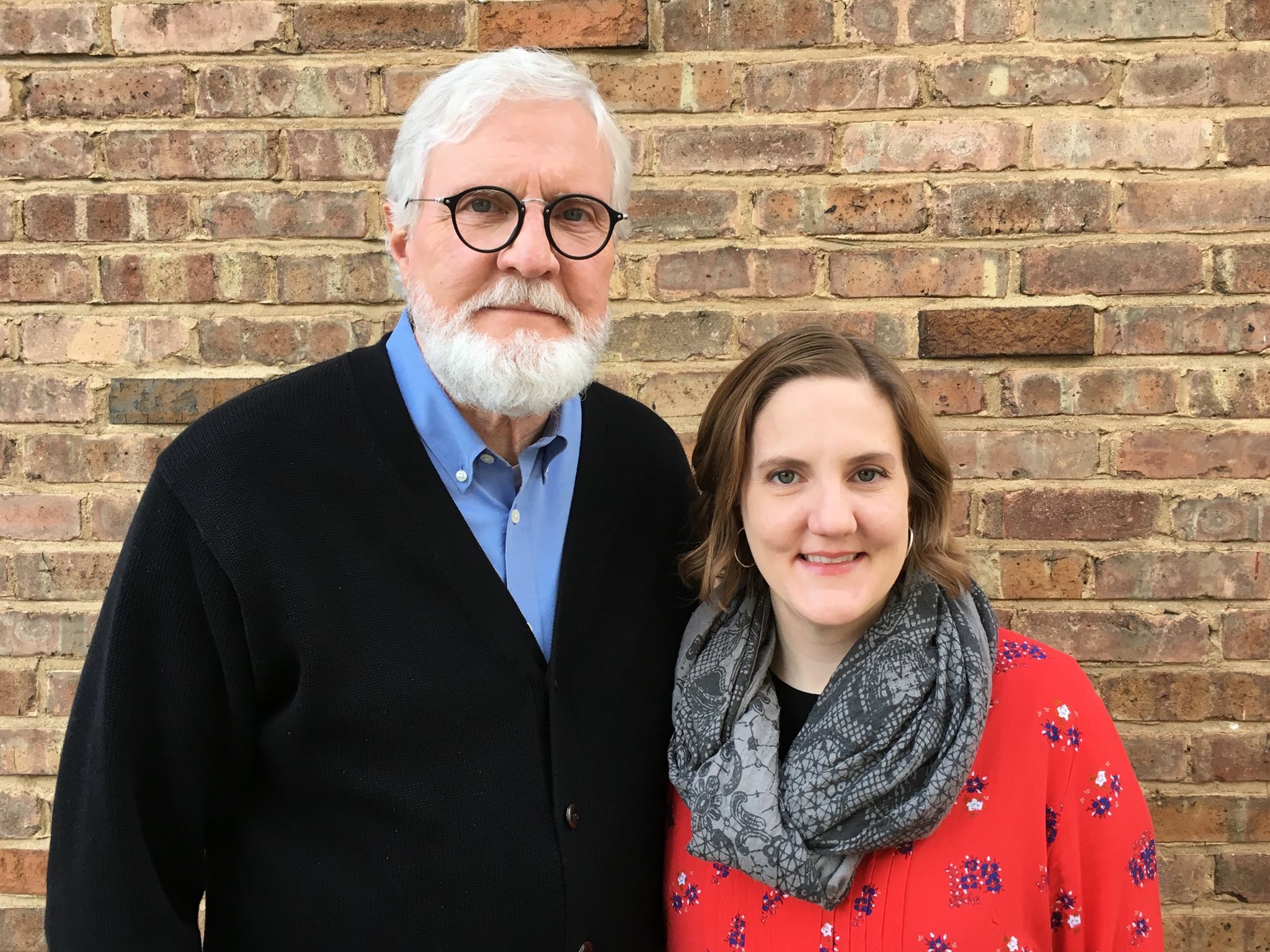 Our community is enriched by the power of educational resources and those who are a product of our schools. In conjunction with the UNO Art Gallery juried exhibition of Art & Art istory graduates and alumni, the artists for this program, a father/daughter duo, were selected from the juried finalists. Our musician is an alumni of the UNO School of Music.
Andrew Acker
is a native of Nebraska who is currently living in Milwaukee, Wisconsin. He received his Bachelor of Fine Arts from the University of Nebraska at Omaha. As a painter and sculptor, Acker likes to work with characters from nature to explore human feelings of isolation and wonder, leading to bigger questions relating to the human condition. His engagement with painting extends into theater, working as a scenic artist for the Milwaukee First Stage Children's Theater and previously, Heartland Scenic Studio in Omaha, Nebraska.

Jordan Acker Anderson serves as Associate Professor of Art and Department Chair of Art & Graphic Design for Mount Mary University in Milwaukee, Wisconsin. She completed her Masters of Fine Arts at the University of Iowa and her Bachelor of Fine Arts from the University of Nebraska at Omaha. Acker Anderson's interest in social justice motivates the imagery within her compositions. She uses personal iconography to explore intentions for peace and reconciliation. Painting becomes an act of meditation or a means to transform unruly information into an exploration of interconnectedness. She describes her work as residing in the category of symbolic abstraction.

Samuel Bertino is an accomplished clarinetist and made his concerto debut in December of 2015 after winning the Heartland Philharmonic Orchestra Concerto and Aria Competition. He is also interested in contemporary classical music, and has performed with multiple new music ensembles and was a featured soloist for the 2016 Omaha Under the Radar Festival in 2016. Samuel graduated magna cum laude with his Bachelor of Music Performance from the University of Nebraska at Omaha, where he studied clarinet under Mrs. Cynthia Nichols. He has since become interested in Arts Administration, and can be found involved in arts organizations all over Omaha, including the KANEKO and the Omaha Children's Choir.
Final Event: Community Enrichment on Sunday, February 25, 2018
Kristen Pluhacek and Dan McCarthy, ragtime pianist
Past Event: Sunday, December 3, 2017
Cultural Enrichment: South Omaha Mural Project Artists and the Omaha South Magnet Advanced Guitar Ensemble
Past Seasons
2016-2017 Season
Redefine: How we see and hear
Sunday, October 23, 2016 at 5pm
Rediscover: Milton Wolsky
Sunday, January 22, 2017 at 5pm
2015-2016 Season
Balance and Harmony
October 11, 2015 at 5:00PM
Threads and Strings
January 17, 2016 at 5:00PM
Reviews, Reviews!!
February 21, 2016 at 5:00PM
2014-2015 Season
Fusions: Art and Technology
Sunday, October 12, 2014
Architecture: Memory and Prospect
Sunday, November 9, 2014

Patterns in Space and Sound
Sunday, March 1, 2015
2013-2014 Season
Birthing Toons and Tunes
Sunday, November 3, 2013 at 5pm

Giving Voice
Sunday, January 26, 2014 at 5pm

Treasures in Our Midst
Sunday, March 2, 2014 at 5pm